The Pennington Collection.
Taxidermy4Cash.com
---
Here we have the full and complete Pennington Collection before it was removed from the Museum. Every case was photographed, catalogued and a condition report compiled by Mr Adrian Sailor. Mr Sailor kindly donated all the material he collected during his research of the collection in 2009. We are of course delighted to be able to show this collection for the first time and welcomed the opportunity to do so.

It was always the intention to undertake another book specifically about this collection. That book never got done but the research was provided to this site to enable those with an interest to persue its contents and perhaps comment accordingly.

As you are aware this collection was given away last year, so is no longer in the care custody and control of the Local Authority and have moved to a storage location in Essex. Despite Douglas Pennington giving these items to the people of Liverpool. which as many of us echoed is a great pity. Hope you enjoy the images and information provided herein. We are happy for the invoices to be replicated and perhaps framed by those with an interest in this subject. Larger images can be obtained should you wish. They make really nice framed prints in the larger formats. The cases produced by Hine in the main may also inspire other suitably skilled taxidermists to copy the essence of these works.


The Douglas Drummond Pennington Collection

This statement says it all.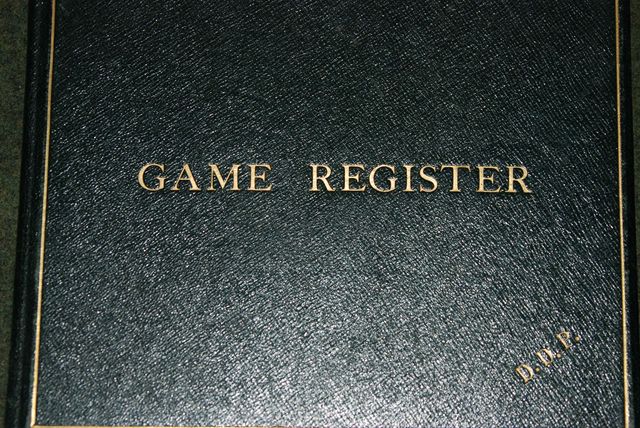 Douglas Drummond Pennington's game register.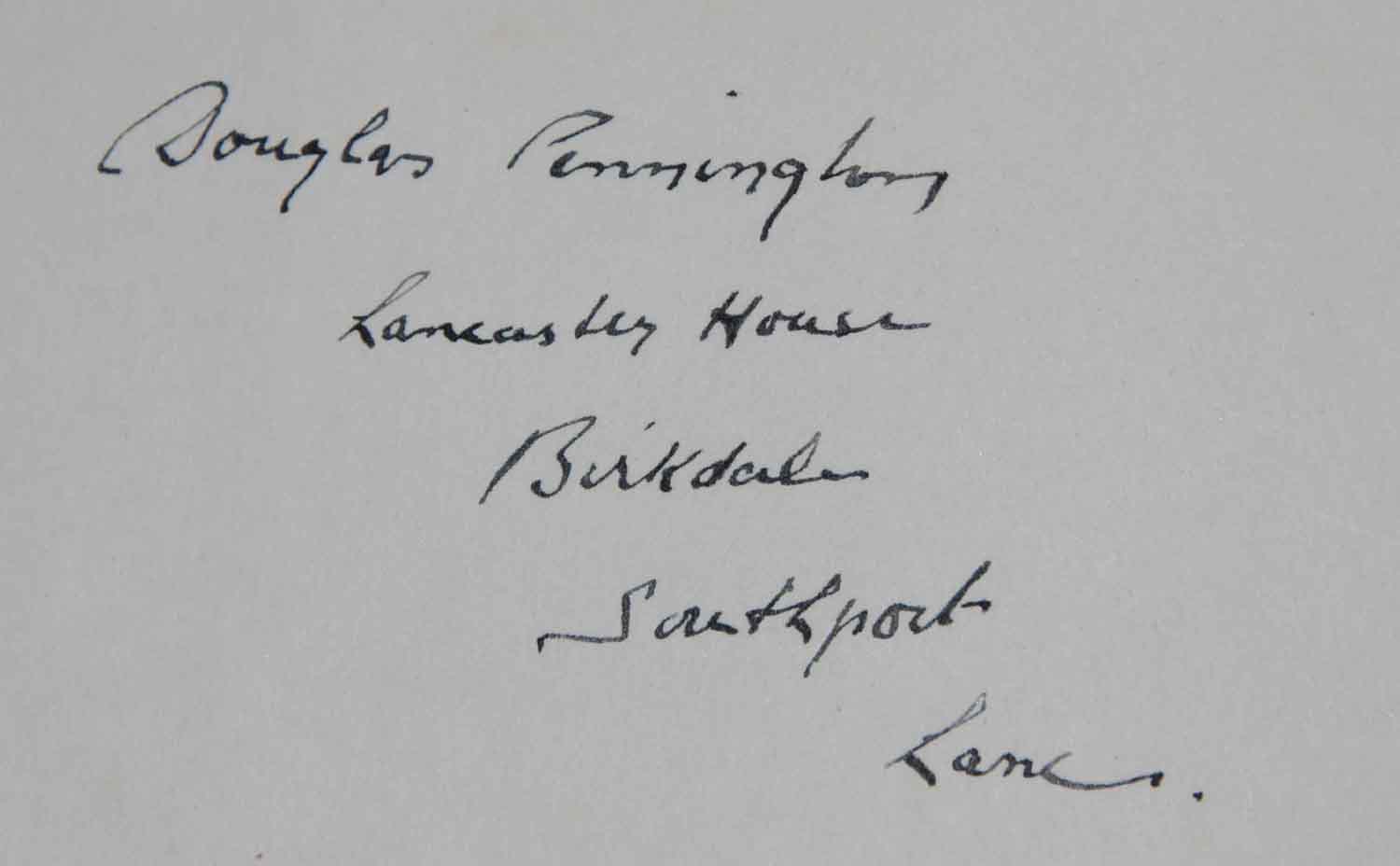 Douglas Drummond Pennington's game register. Message on the first inside page
This extract from Pennington's notes explains why the collection was so important to National Museums Liverpool. Regionally important information from a collection that was donated by a person who lived in Southport. Thats the National Museums Liverpool, a well respected, funded and academic establishment with dedicated and experienced staff. Imagine their surprise when they did not get it, they lost out to a store-room in Essex.
These are the Bitterns to which the above text refers to. These birds were collected in 1914.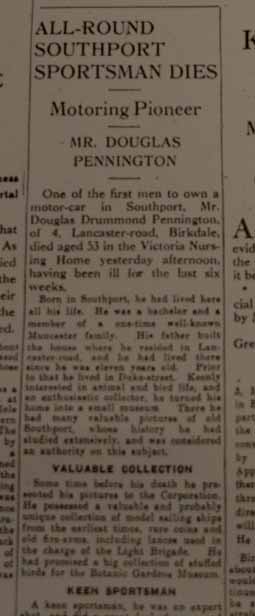 Obituary of D.D.Pennington, he died at the age of 53.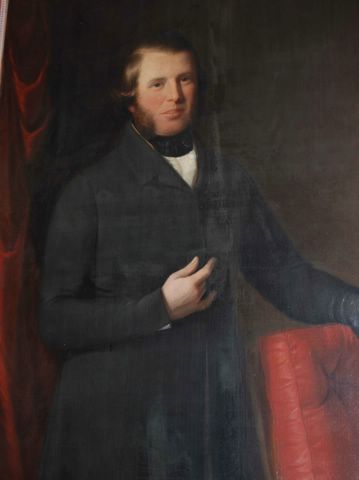 John Pennington. He was a relative of Douglas Pennington, who was the one who donated the collection to the public sector. Bet he is rolling in his grave.
This is also all that remains of the Pennington home in Southport. The main house now developed as flats. Got that image as well!!!!!!.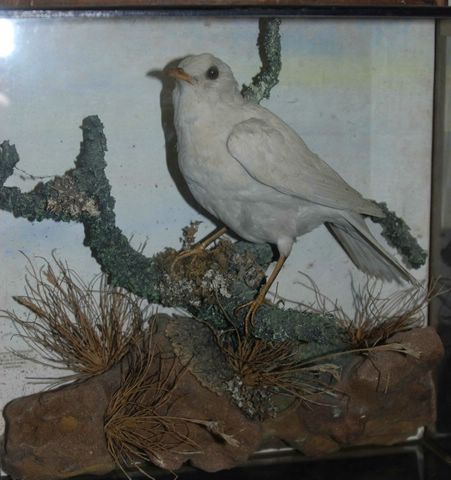 Abberation Blackbird by Henry Murray.



Mr D.D.Pennington made observations about the birds in his collection, the timescale and location in the Liverpool. This information can be found in a document which we have, donated by Mr Sailor. It states, somewhat boastfully that he managed to acquire his collection within 8 years, a feat which he observes, has taken his counterparts some 15 years to acheive the same results. A fascinating read, who shot the specimens, where and observations of the decline in certain species due to habitat loss. This coincides with the industrial development of Liverpool alongside improved agricultural techniques.



This is the collection that the National Museums Liverpool were precluded from acquiring, despite making a late bid (due to lack of knowledge of the collections availability) for the regionally important collection to remain in Liverpool.



This is the collection that was acquired with the assistence of Ipswich Museums service and Kendal Museum many many months before National Museums Liverpool knew of the planned disposal.This the collection that is now in a store located in Rayne in Essex (as quoted by Bowdrey from Ipswich Museum, who assessed its suitability to receive these items).

These are the comments from other national museums curators when they were made of aware of the developments to remove the collections from Liverpool.

"Terms like public vandalism / horrendous / outrageous / disgusting have been used both in public and in private by museum curators / other societies and members of the public to describe the disposal of the Echalaz collections by Sefton Council."

Before we start on the bird collection as detailed below we thought we would show this set of images. This is a Pike by Hine. Perhaps not the best Pike you have ever seen and similar in fact to the Hutchings pike we acquired some years ago. When I say similar we mean that we have not seen another example of them by the respective taxidermists. So in that regard they are rare and perhaps unique. Still ugly though.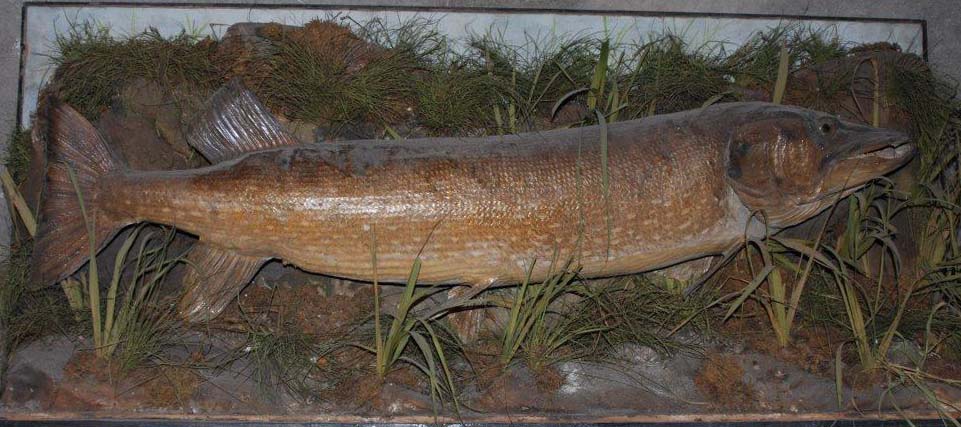 Pike by Hine of Southport.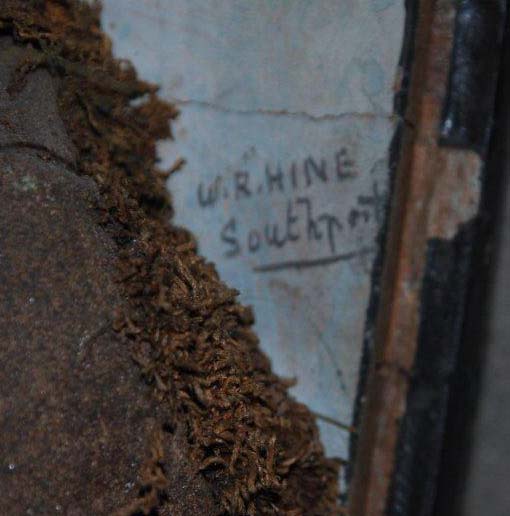 Pike by Hine of Southport.
Pike by Hine of Southport.
Invoice Hine to Pennington.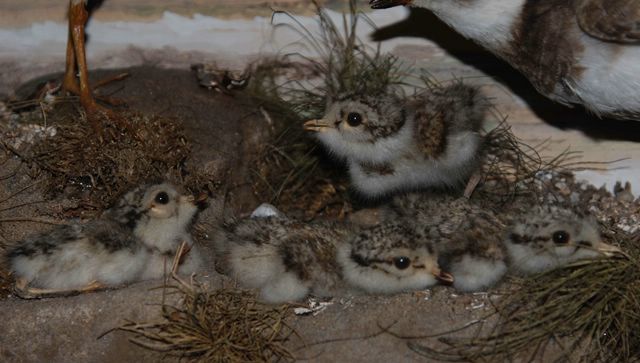 Ringed Plover chicks.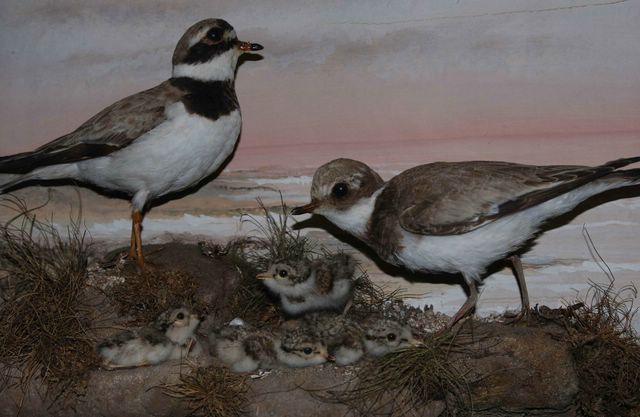 Ringed Plovers.
Golden Plovers.
Jack Snipe.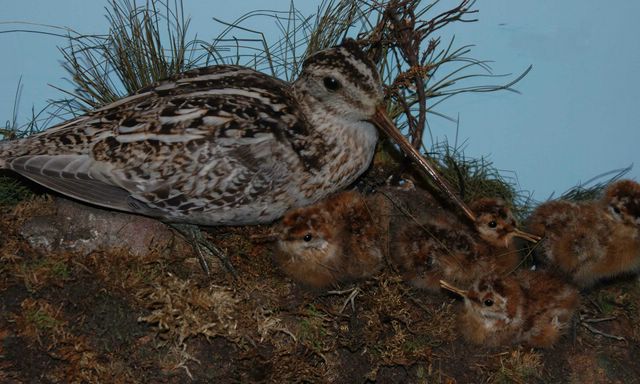 Common Snipe.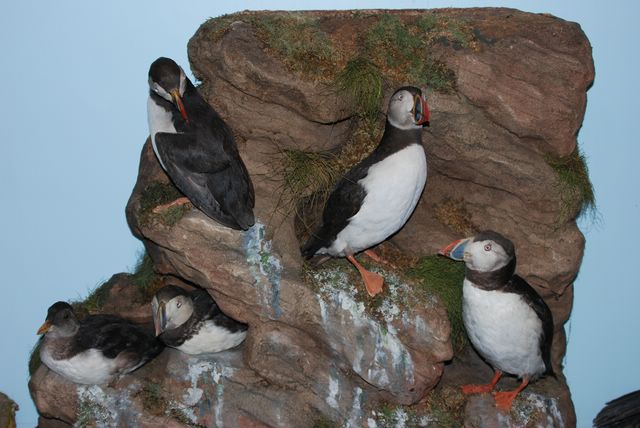 North Atlantic Puffins.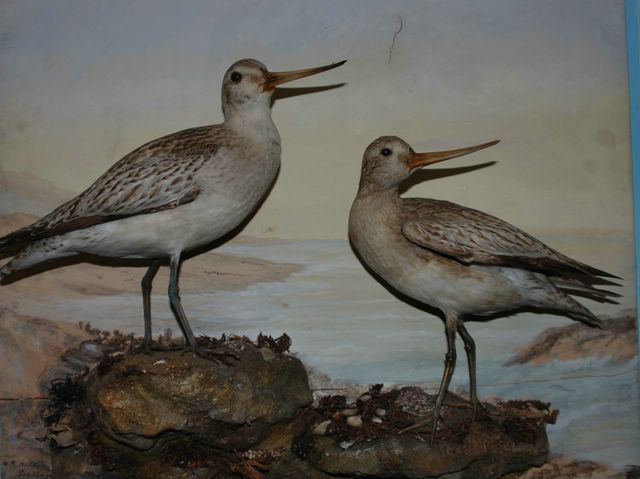 Bar Tailed Godwits.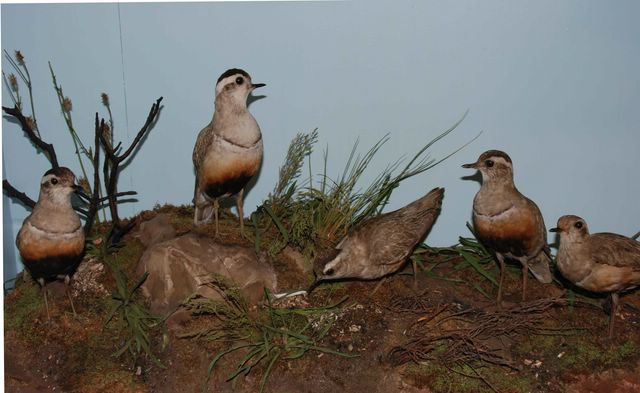 Dotterels.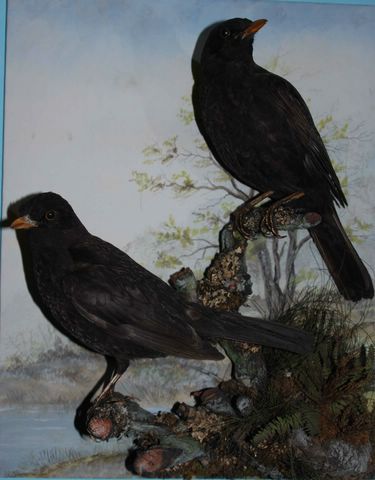 Blackbirds.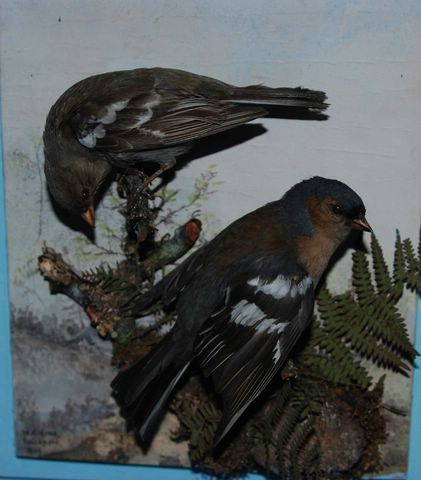 Chaffinches.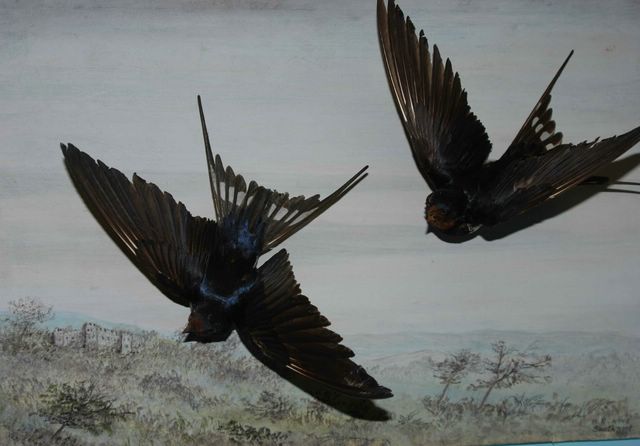 Swallows.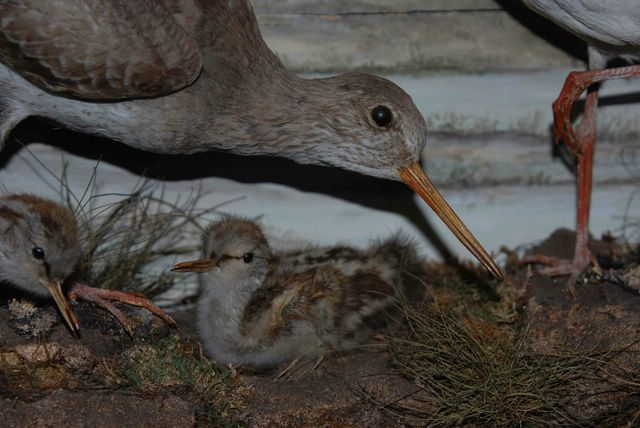 Red Shanks.
Kingfishers.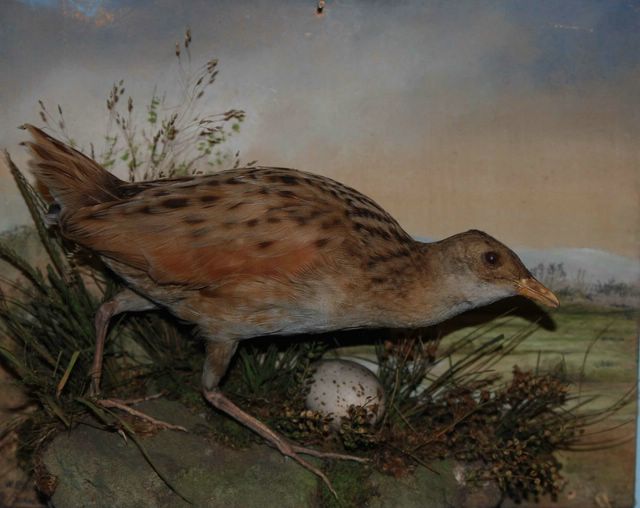 Corncrake.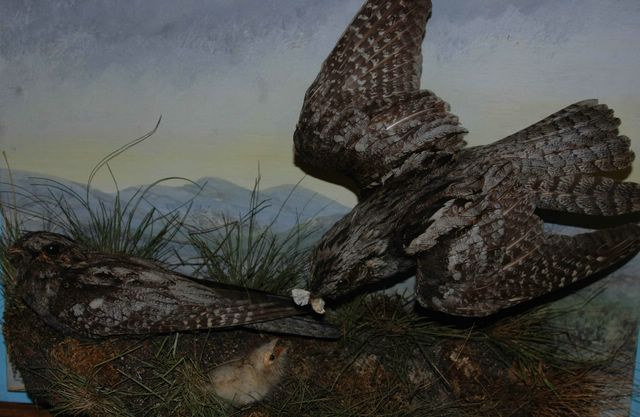 Nightjars.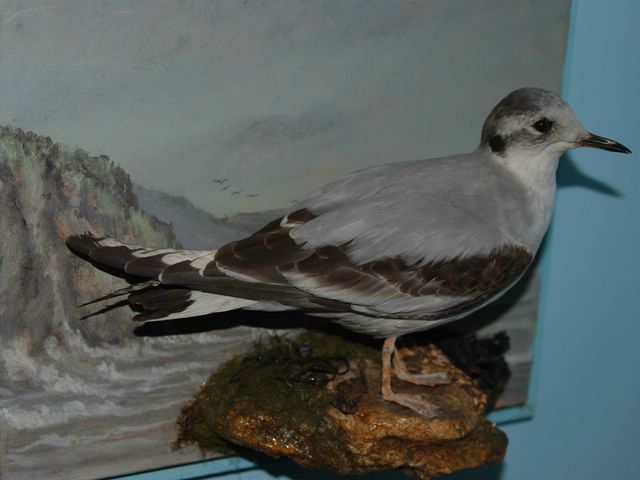 Kittiwake.
Green Sandpipers.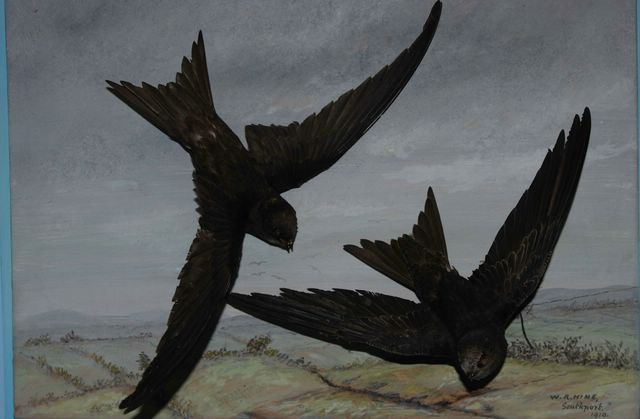 Swifts.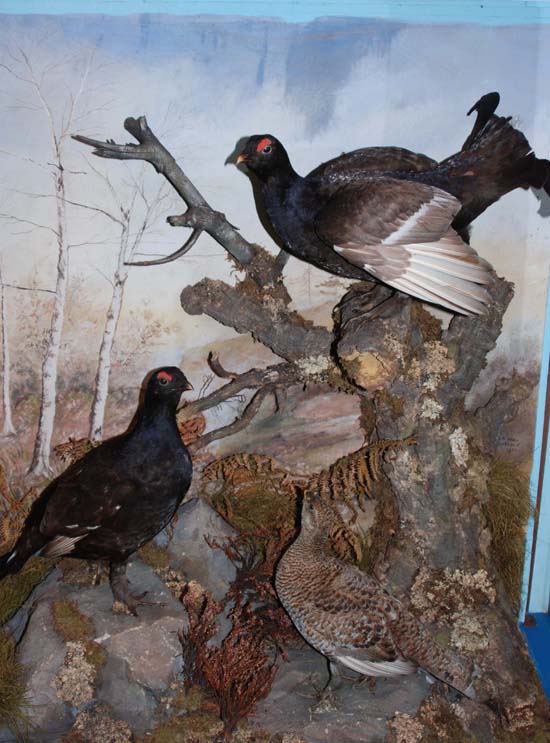 Black Grouse.
Sparrowhawks.
Sparrowhawk chicks in close up.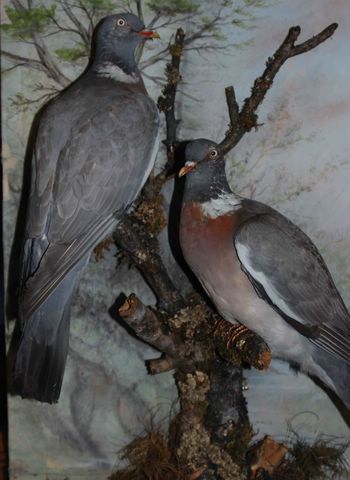 Wood Pigeons.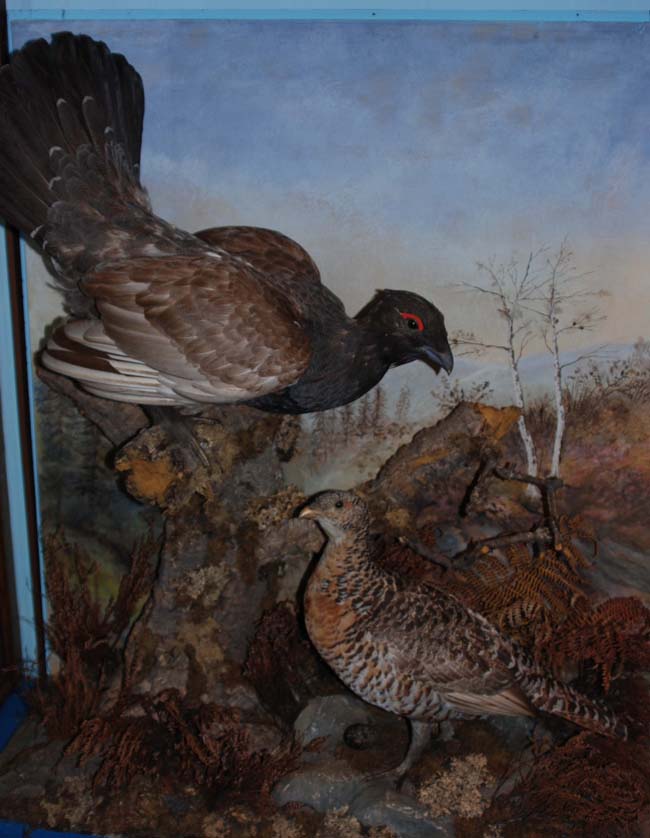 Capercailles.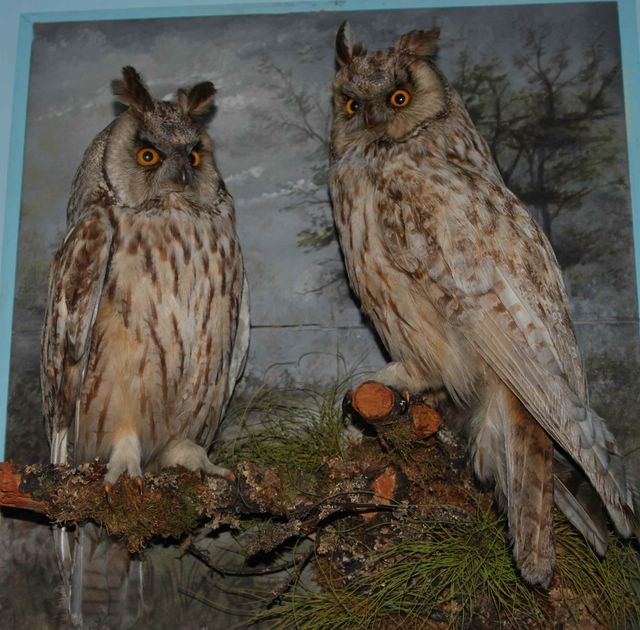 Long Eared Owls.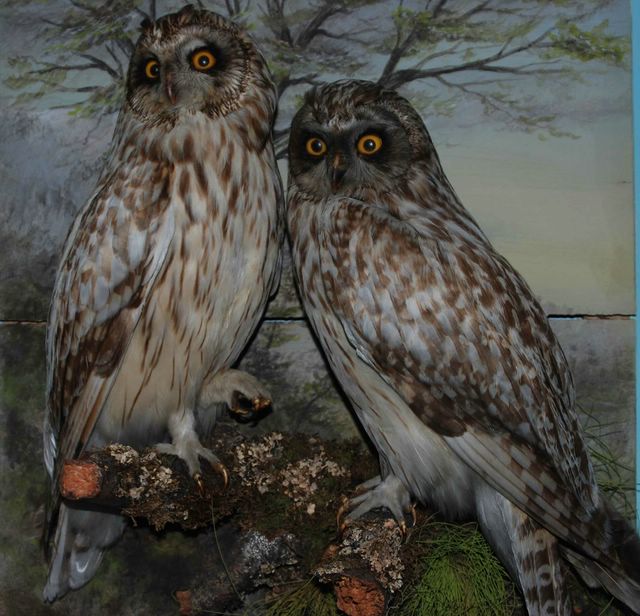 Short Eared Owls.
Merlins.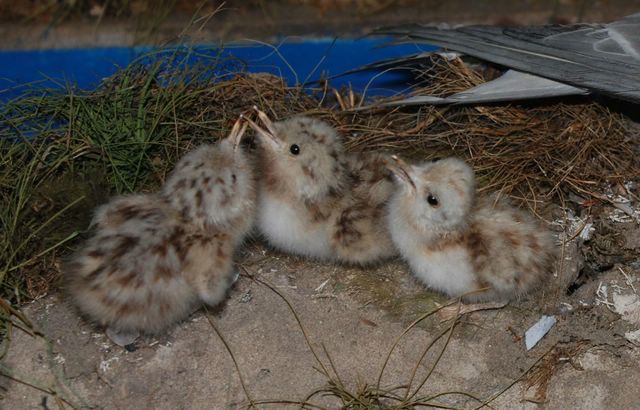 Common Tern chicks.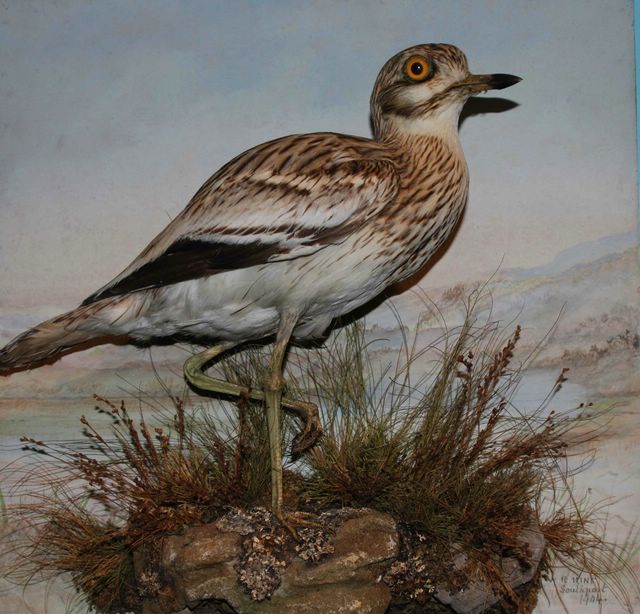 Stone Curlew
Cuckoo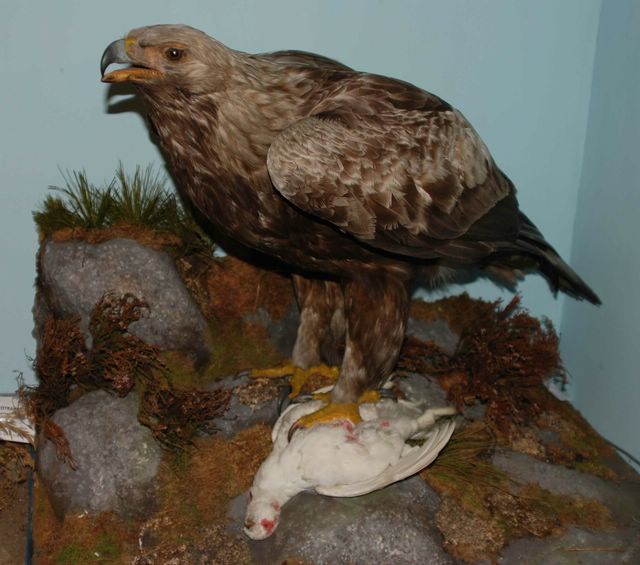 Golden Eagle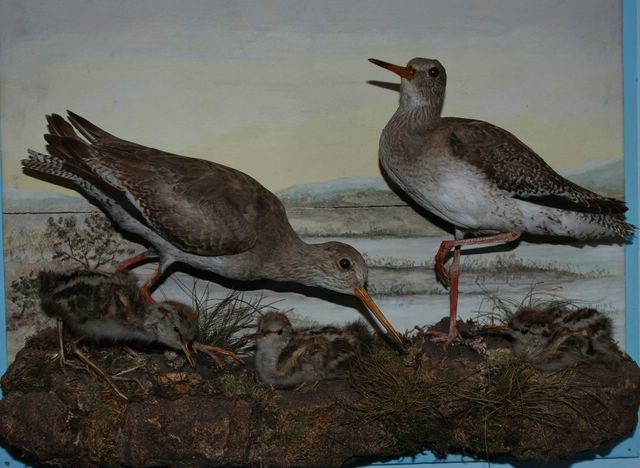 Redshanks
Turnstones
Pair of Merlins with Goldfinch prey by James Hutchings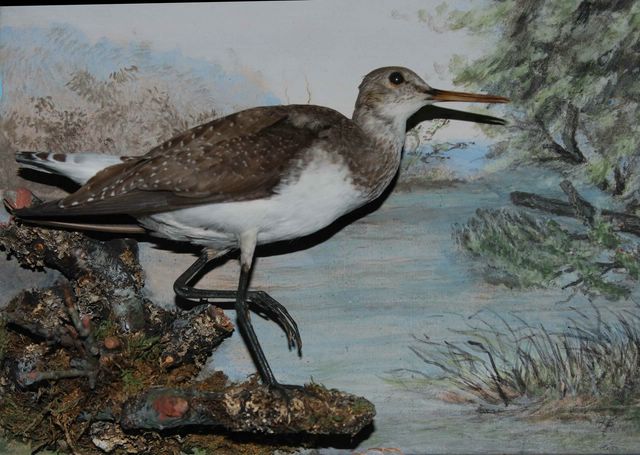 Wood Sandpiper
Great Tits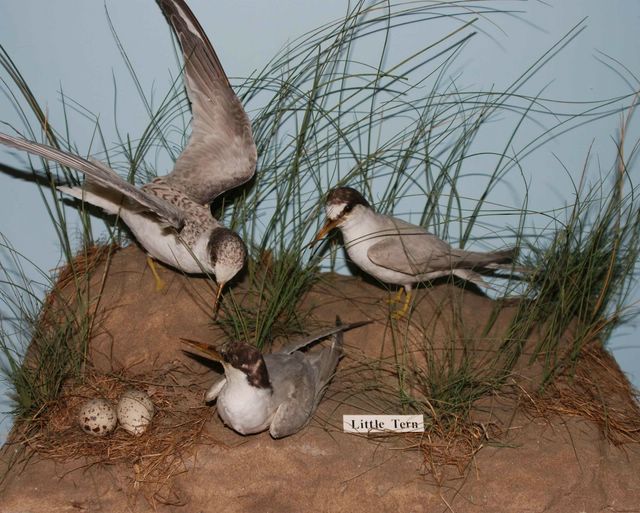 Little Terns
English Partridge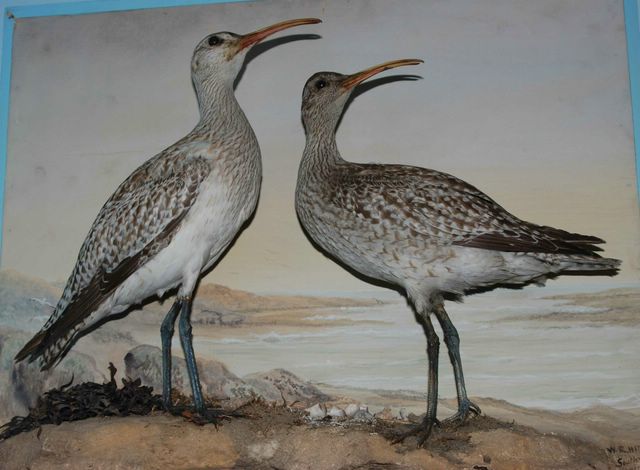 Whimbrels
Greenshanks
Mandarin Duck
Pied Flycatcher
Razorbill
European Shags
Skylark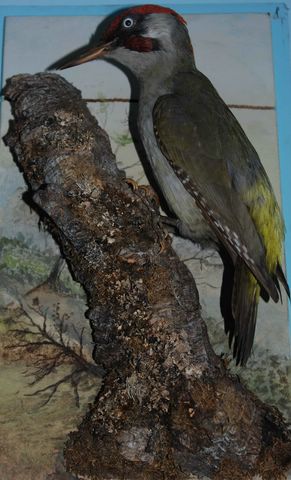 Green Woodpecker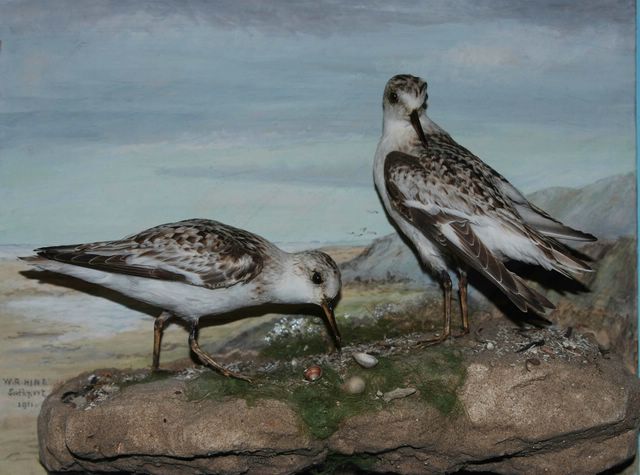 Sandlings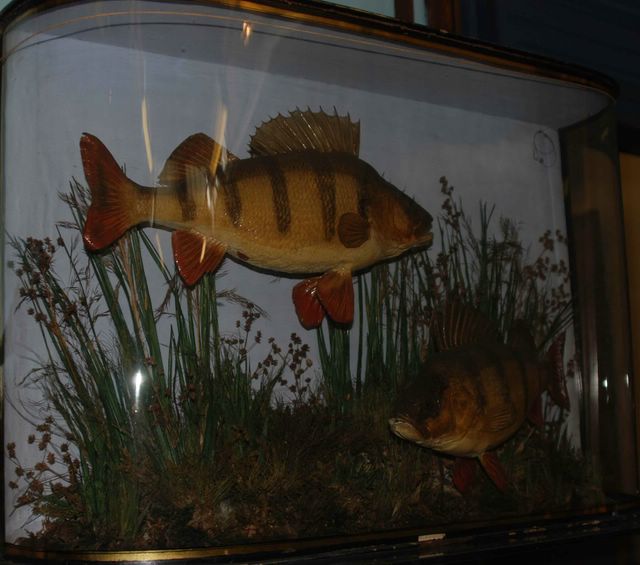 Cooper Perch

The entire collection of images to follow shortly.
If however you wish to complain about this disgusting development of public property being given away from or by museums currently and in the future, please then write to the following people.

Mr Mark Taylor is a director of the Museums Association

Mr Alan Davey is the Chief Executive Officer of the Arts Coucil.

Both can be contacted by email and both are aware of current views and issues surrounding the giving away of public property.





ITEMS WANTED. Please respond via this on-line form HERE with a description of what you have for sale.



[HOMEPAGE]





Taxidermy Links. Please double click on the Taxidermy link icon below.